2023 - CIRCC Exam Prep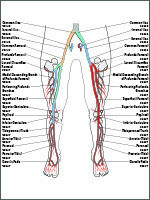 This webinar focuses on those individuals contemplating taking the CIRCC credentialing exam offered by the AAPC. This webinar provides an up-to-date review of codes covered by the CIRCC exam, as well as a high level overview that includes test taking skills. It discusses all 2023 updates pertinent to the CIRCC exam in areas of interventional radiology and coronary arterial intervention. Please note, only AAPC CEU credits are available for this webinar. Please note that this webinar expires on 12/31/2023.
(CEUs: AAPC - 2.0)
*Only one person is eligible to receive CEUs per webinar purchased. For multiple user access, please enter the desired quantity before checking out and completing the order. The volume discount is applied in cart. (Additional copies are no longer purchased from your dashboard.) Please refer to the Pricing/Volume Discount page for more information.
Please note that the CIRCC Exam Prep webinar is a stand-alone webinar, meaning it does not fall under the same bulk pricing discounts as the other webinars.
Features
Focuses on those individuals contemplating taking the CIRCC credentialing exam offered by the AAPC
120-minute presentation accessible via computer, at your own pace
Led by expert physician coder Dr. Z
10% discount for ZHealth Online members
Earn CEUs and learn more about coding without incurring travel costs
CIRCC Certified

Webinar Expiration Date: 12/31/2023