2021 - Non-Vascular Interventional Coding: Part 2
2021 - Non-Vascular Interventional Coding: Part 2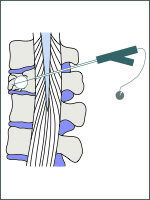 This webinar focuses on percutaneous biopsies, abscess and cyst drainages, and tumor ablations. Specific examples and case studies are used to demonstrate the coding rules surrounding these procedures. We explain the differences between a needle aspiration and a biopsy, the breast biopsy and localization codes, and drainage procedures, including drainage tube placement, aspiration procedures, imaging evaluation of the abscess cavity, and drainage tube replacement. Please note that this webinar expires on 12/31/2021.
(CEUs: AAPC - 2.0, AHIMA - 2.0)
*Only one person is eligible to receive CEUs per webinar purchased. For multiple user access, please enter the desired quantity before checking out and completing the order. The volume discount is applied in cart. (Additional copies are no longer purchased from your dashboard.) Please refer to the Pricing/Volume Discount page for more information.
Features
Focuses on percutaneous biopsies, abscess and cyst drainages, and tumor ablations
120-minute presentation accessible via computer, at your own pace
Led by expert physician coder Dr. Z
10% discount for ZHealth Online members
Earn CEUs and learn more about coding without incurring travel costs
CIRCC Certified

Webinar Expiration Date: 12/31/2021