2023 - Non-Vascular Interventional Radiology Coding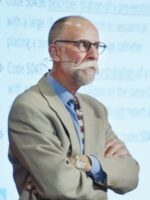 2023 - Non-Vascular Interventional Radiology Coding
This four-part video seminar session reviews anatomy and focuses on coding guidelines for non-vascular interventions. This includes, but is not limited to, the following: biliary, gastrointestinal, genitourinary, spinal, and breast interventions along with biopsies, drainages, ablations, and fiducial markers.
(CEUs: AAPC - 4.0, AHIMA - 4.0, ASRT - 4.0)
Please note that due to the large video file sizes, it may take anywhere from 15 seconds to several minutes for the video to load. Please also try a different browser if experiencing difficulties.
Expiration Date: 12/31/2023